The Apollo Vacuum Controller is the most advanced scientific laboratory vacuum controller, display, digital readout, and vacuum live reading analysis device on the market.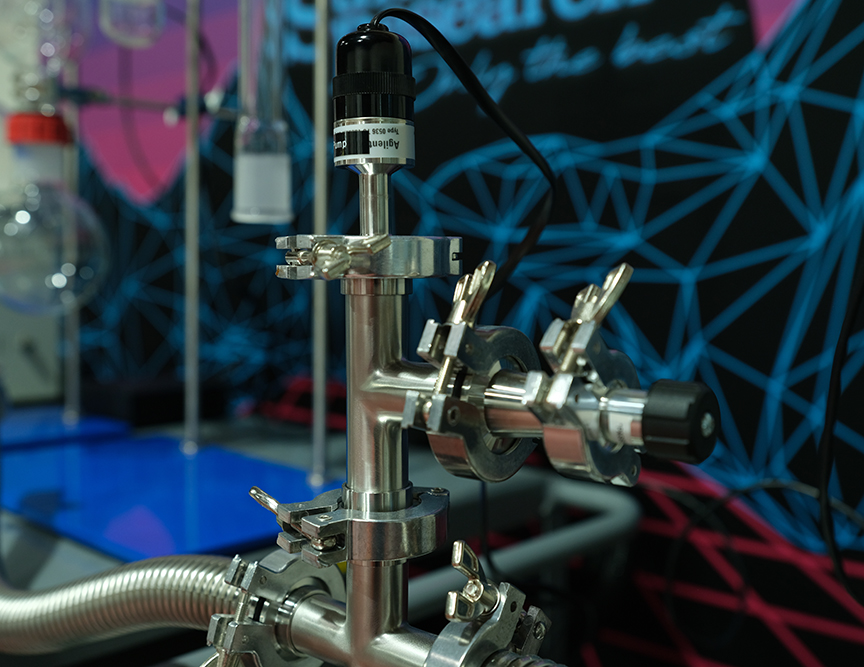 This controller not only shows real time data for your laboratory process, it can also be used as a live pump down curve testing device for vacuum pumps in your lab. From seeing guaranteed accurate readings in your short path system to identifying the health of your pump, the Apollo is the most advanced tool in your arsenal when it comes to vacuum control with accuracy and quality second to none. All Summit hardware is now compatible with the new ATHENA software. Here is a Youtube to help install. Be sure to hit the description button to see all the benefits!
Do you have a rotary evaporator or falling film that needs full vacuum control? Take a look at the Proportional Vacuum Controller.
Standard options:
The first two pre-installed board locations have two 536 cleanable sensors (KF25), factory calibrated to a NIST certified test bench on each device prior to shipping. Usually one sensor is attached to the laminar portion of a short path to tell you what is going on in the system, and the second is attached to the pump to tell you the health and performance of the pump array in use.
A third board location is pre-installed and pre-calibrated for the use of a UHVP sensor (ultra high vacuum pressure) which is an option to be added-on if the user wants to use a third pump bay accessory like a diffusion pump or turbo pump etc. without any further needed upgrades to the Apollo itself.
A fourth board location is pre-installed for phantom power. There are two phantom power ports used to control the optional added-on feature on external control valves.  Each are independently controlled by the Apollo core software built in. With no needed upgrades to the Apollo itself.
A fifth board location is pre-installed with sweep valve controlling hardware.
This device comes with the control box (brain), the digital chemical duty touch screen, two 536 sensors and all necessary device cables and cords. (everything in first picture)
Upgrades are:
Inert gas sweep valve kit and pressure regulator for turbo charging system speeds in various processes.
Up to two phantom powered Edwards bellow valves for vacuum valve control of wet or dry vacuum operation.
UHVP Sensor for additional diffusion or turbo control.
Custom configurations allow the Apollo to be configured directly from summit with up to four sensors, and four control valves, both proportional and on/off style. Please inquire if you want your Apollo Vacuum Controller you've purchased expanded and/or modified.