$12,000.00 $9,990.00
Second to none in temperature uniformity, temperature stability and drying speed (purging). The combination of these high marks results in throughput (yield & productivity). This unit reaches 100°F in just 15 minutes thanks to the individual direct shelf heating. Each shelf has its own temperature controller for varying temperatures. KF25 is full bore into the oven all the way to the chamber. No size reductions like in other ovens. These ovens are the real deal. CE & UL CERTIFIED!
9cu ft Vacuum oven specifications
 Electric
110V 50/60Hz 1PH 13.6A, 1500W
 Chamber
Size: 15.75 x 15 x 23″ deep
Material: Stainless Steel
Capacity: 9 cubic feet
Temperature control
Controller: microcomputer with LCD display
Range: ambient to 302°F
Display units: Fahrenheit or Celsius
Accuracy: +/- 0.1°F
Uniformity: +/- 0.5 at 100°F5 Controllers (individual direct shelf heating)Warm-up time to 100°F: 15 minutes (without load)
 Vacuum
Range: 0 to 76 cmHg (0 to 0.1MPa)
Vacuum port: KF25 flange x1, KF25 strait pipe with elbow x1, KF25 clamps and o-rings x2 (ALL INCLUDED)Vent port: 3/8″ female threaded
 Weight
Unit: 555 Lbs, shipping: 747 Lbs
 Dimensions (WxDxH)
Unit: 38 x 37 x 32″
Shipping: 45 x 45 x 44″
 Shelves
5 fixed and individually heated shelves, 23×27″ each

Distance between shelves: 4″Area: 23×27″ , 345 sq inches
 Door gasket material
 Food grade silicone
 Observation window
 3/4″ tempered glass
 Safety
 Built in circuit breaker, over-temp protector
 In-door lights
 LED
 CE & UL compliance
 Yes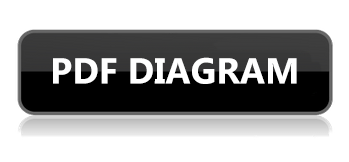 To purchase, please contact Summit Research at 831-226-2948 or by eMail. Items ship 1-3 days after orders have been processed unless otherwise specified. Price does not include shipping and will be included in your final estimate before processing.