$5,000.00 $4,490.00
Second to none in temperature uniformity, temperature stability and drying speed (purging). The combination of these high marks results in throughput (yield & productivity). KF25 is full bore into the oven all the way to the chamber. No size reductions like in other ovens. These ovens are the real deal. CE & UL CERTIFIED!
3.4 cu ft Vacuum oven specifications
 Electric
110V 50/60Hz 1PH 12.3A, 1350W
 Chamber
Size: 15.75 x 15 x 23″ deep
Material: Stainless Steel
Capacity: 3.4 cubic feet
Temperature control
Controller: microcomputer with LCD display
Range: ambient to 302°F
Display units: Fahrenheit or Celsius
Accuracy: +/- 0.1°F
Uniformity: +/- 0.5 at 100°F1 ControllerWarm-up time to 100°F: 40 minutes (without load)
 Vacuum
Range: 0 to 76 cmHg (0 to 0.1MPa)
Vacuum port: KF25 flange x1, KF25 strait pipe with elbow x1, KF25 clamps and o-rings x2 (ALL INCLUDED)
Vent port: 3/8″ female threaded
 Weight
Unit: 255 Lbs, shipping: 423 Lbs
 Dimensions (WxDxH)
Unit: 35 x 32 x 28″
Shipping: 42 x 39 x 39″
 Shelves
10 removable shelves, 15 x 23″ (WxD) each

Distance between shelves: 1.5″Area: 15×23″ , 345 sq inches
 Door gasket material
 Food grade silicone
 Observation window
 3/5″ tempered glass
 Safety
 Built-in circuit breaker, over-temp protector
 In-door lights
 LED
 CE & UL compliance
 Yes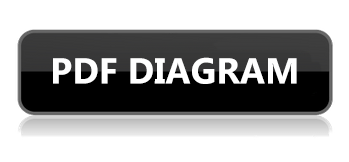 To purchase, please contact Summit Research at 831-226-2948 or by eMail. Items ship 1-3 days after orders have been processed unless otherwise specified. Price does not include shipping and will be included in your final estimate before processing.