LN2 stainless steel inverted cup accelerator cold trap. Drier vacuum, lower vacuum, better colors and tighter fractions. Extremely compact with higher potency and an over all faster process. We cut the cold trap to show internals in slides 2 & 3. Born from the patented Summit inverse cup cold trap technology and delivered for liquid nitrogen usage. Stainless trap comes with sight glass (essentially a lock off cap) that can be removed and capped off.
UPDATED: This SS trap now has 4inch (4th slide) triclamp for many possibilities (liquid nitrogen, dry ice, immersion, sealed immersion, ect.)
Included:
KF40 Sight glass
KF40 clamps and o-rings
Stainless flat cap
Unit installed with KF25 flanges in and out
Unit installed with KF40 sight glass flange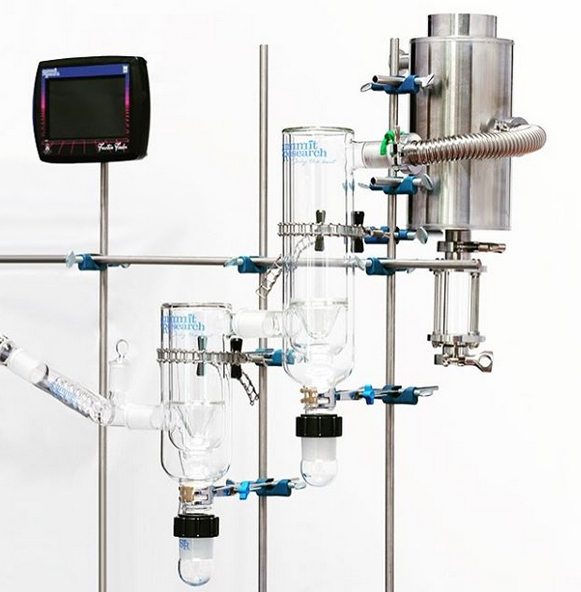 Clamps, stands and glassware in example picture not included.

Patented SS Cold Trap Accelerator available only here at Summit Research.