$10,500.00
Welcome to the world of MAX-ROTOVAP. The most advanced and highest efficiency designed rotary evaporator on the market brought to you by Summit Research. Easily surpassing all as the king of rotovaps with bone crushing recovery speeds, this is the fastest 20 liter rotovap on the market.
Details:
Only five main components including roto ball.
Live vapor temp.
Built in pre-heater to deliver feed fluid at any desired temp.
Built in needle valve feed in, and vacuum assisted ball evacuation valve.
Solid, no break lower drain valve, adaptable to optional discharge pump.
Dual condenser, reduced parts, increased efficiency design never seen before with amazing results.
Touch screen.
Increased heating capacity and quality of heat application technology.
KF type fitting for vacuum.
Large collection jug.
No bump system required, injection system solves the issue with bumping.
Highest absolute quality components, no corners cut.
Triple coil with maximum condensing capacity on market.
Maximum upgraded turn motor.
CNC precision vapor duct with 50L opening on the 20L model.
Heavy duty rotational assembly.
Dimensions: 60″ tall             28″ wide            43″ long
Video of assembly and real time mild temp speed: YouTube
Supplemental video without pre-heater, natural feed: YouTube
Video mild temp pentane recovery: YouTube
Preheated ethanol speeds: 63c bath, >0c chiller, 35-45 mbar – 5gal/30min +/-
Non preheated ethanol speeds: 68c bath, >0c chiller, 35-45 mbar – 5gal/35min +/-
Non preheated pentane speeds: 48c bath, >0c chiller, 680-380mbar (varied test) – 5gal/15min +/-
Test ancillary chiller used was 3hp – 3 phase and set a couple degrees below 0c to sustain a heat load at or below 0c.
Test ancillary vacuum pump used was Vario 12c. ***
*** The variable speed motor slows down or even stops at the vacuum range selected. With standard pumps that utilize hysteresis vacuum control you will encounter a more intense vacuum because behind the control valve you have cfm.
Chiller filling the Max Rotovap condensers: Instagram Demo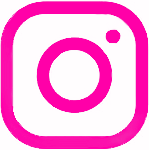 Vario pumps are made by VacuuBrand and functionally run less cfm while under set vacuum control to fully eliminate any chemical vapors in the room. Using a ipd15 or even central vacuum arrangement xds35i (higher cfm) pump will require a larger chiller or a larger central chiller. This is due to the increased heat load from higher cfm vacuum and faster recovery, especially when using a separate high temp pre-heater for the inlet injection.
MAX Rotovap can be ran in three basic configurations:
1. HOSE/HYBRID BELLOW OPTION
MAX-ROTOVAP
4-head diaphragm pump – or – scroll pump
vacuum controller, any type
1.5 horsepower chiller minimum
2. FULL EFFICIENCY/DEDICATED BELLOW
MAX-ROTOVAP
8-head diaphragm pump – or –  scroll pump
digital vacuum controller
3 horsepower 3-phase chiller
bellows and adapters
3. FULL EFFICIENCY/DEDICATED BELLOW
DUAL MAX-ROTOVAP
8-head diaphragm pump – or –  high cfm scroll pump
digital vacuum controllers or dual Apollo proportional valve single controller
5-10 horsepower 3-phase chiller
custom externally heated pressurized vessel from AMP
bellows and adapters
To purchase, please contact Summit Research at 831-226-2948 or by eMail. Items ship 1-3 days after orders have been processed unless otherwise specified. Price does not include shipping and will be included in your final estimate before processing.